CM503 – Christian Counseling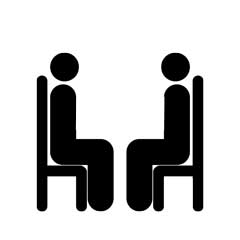 About this course
This course examines a multi-disciplinary approach to counseling, which draws upon insights from Scripture; Incarnational Trinitarian theology; and psychology regarding God, humanity (including sin, human change and well-being) and Christian ministry. Application of these insights is then made to the practice of short-term, church-based counseling ministries that participate effectively, through the Holy Spirit, in the ongoing counseling ministry of Jesus Christ. Students will:
Explain the dynamics of the counseling process and the importance of those dynamics in short-term, church-based, Christian counseling.

Describe how to participate in the ministry of Jesus, "the wonderful counselor" as he, through the Holy Spirit, brings about change in the life of the counselee.

Define the nature and scope of the counseling role of pastors and other ministers as they participate in this healing ministry of Jesus.

Define and pursue the qualifications and skills necessary to be an effective Christian counselor in a local church setting.

Explain the presuppositions (worldview) consistent with an Incarnational-Trinitarian and multi-disciplinary approach to Christian counseling.

Explain the ethical foundations of an appropriate, short-term, church-based Christian counseling ministry, including such critical issues as making referrals and establishing and maintaining appropriate boundaries.