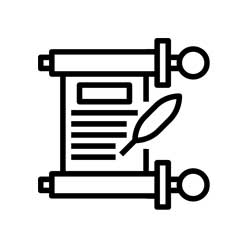 About this course
This course studies the prophetic literature of the Hebrew Canon, the Former and Latter Prophets in order to grasp the foundation and formation of the Kingdom of God. We will seek to apprehend the establishment and development of the Monarchy with Ancient Israel as moved by the renewal of the Biblical Covenant Relationship (BCR) that we are taught by the Prophets.
To describe the formation of the people of God into and during the monarchy of Israel's history among the nations in God's creation: the periods of Joshua, Judges, and the kings, and the fall of the people first to the Assyrian Empire and then to Babylonians. 

To compare the messianic vision of the Hebrew Prophets with the messianic hope of the Kingdom of God expressed through the form and content of the Psalter of Israel's worship.

To analyze the structure of each of the books of the former and latter prophets. 

To describe the relationship of Israel's House of David to the hope of the kingdom of God with Israel and its function as Israel's hope, beyond the judgment of the Judge, into its witness to the eschatological fulfillment of the biblical covenant relationship (BCR) in the biblical world. 

To evaluate the nature of apocalyptic ideas in relation to messianic hope and the development of the eschatology in history and prophetic vision with Israel in her BCR with the Lord God that the Great I-AM is. 

To analyze the nature of the BCR and its significance in the light and word of the fulfillment of its witness to the person of the messianic King, the Lord Jesus Christ, Priest, Prophet, and Sage of the kingdom of God.