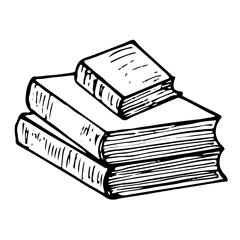 About this course
This course allows students to study additional materials and perform additional research relevant to areas of interest, primarily in topics for which GCS does not have a specific course. This course may carry from one to four units in Biblical Studies, Christian Ministry or Theology.
Prerequisite: at least two previous courses in the discipline, with a grade of B or better.
Students may find this course useful for the following situations:
The student wants to study a topic that is not currently covered in a GCS course, or to study in greater depth a topic that is covered only briefly.
The student wishes to graduate soon, and needs hours in a specific discipline (theology, biblical studies or ministry), but the student has already taken all the courses being offered in that discipline in a given semester.

The student has received transfer credit, or credit for experiential learning, but the student needs one or two units to bring the total to a multiple of three, since our program is designed for courses of three units.

The student expects to be too busy during the next few months to be able to handle a three-unit course, but the student is confident of handling one or two units, perhaps by dedicating a few weeks to full-time independent study.
The topic, textbooks, and instructor must be approved in advance. The course requires a minimum of 300 pages of reading for each unit of credit. See the short syllabus for more information.