TH507 – Theology of C.S. Lewis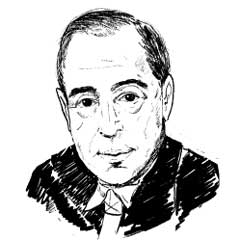 About this course
In this course we will survey C.S. Lewis's primary works and two of his fictional works to see how Lewis understood the central tenets of Christian faith and their inter-relationships. We will consider how Lewis conveyed Christian faith in his context through his fiction and how we might more faithfully communicate the Christian gospel in our day. Students will:
Describe the major theological themes and their inter-relationships as developed by Lewis, including his understanding of the Christian life (assessed through readings and class discussion accounted for in the reading notebook online forums).
Analyze and critique aspects of Lewis's thought and arguments in the light of Scripture, relevant ecumenical creeds of the church and contemporary expressions of evangelical theology with some reference to a few of his contemporary critics (assessed through readings and accounted for in reading notebook and online discussions).

Draw from Lewis's thought in a way that contributes to the student's own ability to more faithfully articulate key theological themes and thereby enrich their own ministry, preaching, teaching and personal lives as members of the Body of Christ in its local and global expressions (assessed through the forums, reading notebook entries, final paper and final exam).

Identify, appreciate and reflect critically upon how Lewis understood and attempted to relate with theological faithfulness literary form and theological content in his writings (assessed through online forums and accounted for in the reading notebook and final exam).