BI501 – Biblical Interpretation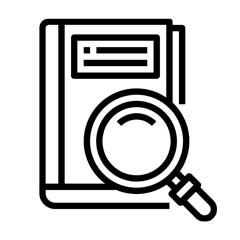 About this course
This course surveys various methods of analyzing the biblical text, gives a brief introduction to using biblical Greek, and discusses how to use various forms of analysis in exploring the original meaning and contemporary applications of biblical passages.
Through this course, students will…
Describe three major areas of focus for a systematic study of the biblical text: the historical setting, the literary setting, and the setting of the reader.

Describe scholarly critical methods of study, including those focusing on the history behind the text, the literary composition of the text, and the role of the reader in grasping the meaning.

Learn to analyze biblical texts using various Bible-study websites, with awareness of the limitations of the resources.

Analyze the philosophical foundations of hermeneutics, including the question of where "meaning" is to be sought.

With a sample passage from the book of Hebrews, demonstrate sound analysis of a text for use in a sermon.