TH508 – Christology of T.F. Torrance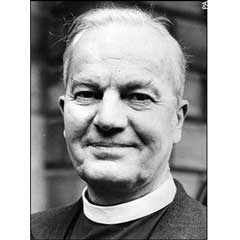 About this course
This course surveys the Christological thought of Thomas F. Torrance with a focus on the person, life and work of Jesus Christ. Consideration will also be given to the topics of the church and eschatology (the last things), as explicated in his two-volume series of edited lectures on Christology originally delivered to students at New College Edinburgh. This course will enable to the student to:
describe the major theological themes of Incarnation, Atonement, the Church and Eschatology and their inter-relationships as developed by Torrance, including his understanding of the Christian life that is fostered in response to these realities.

identify key biblical teaching that informs T.F. Torrance's doctrinal understanding of the Incarnation, the Atonement, the Church and Eschatology and explain how those biblical teachings contribute to his understanding.

analyze and critique aspects of Torrance's thought and theological arguments in the light of Scripture, relevant ecumenical creeds of the church and contemporary expressions of evangelical theology with some reference to a few of his contemporary critics.

illustrate and explain how Torrance's theological understanding can contribute to Christian ministry by enabling more faithful articulation of key theological themes and thereby enriching ministry, preaching, teaching and personal lives as members of the Body of Christ in its local and global expressions.

interpret, paraphrase and use Torrance's theological understanding of these key theological themes for Christian teaching and worship.