CH501 – Church History: The First Millennium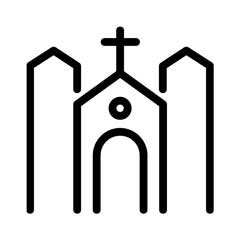 About this course
Church History: The First Millennium is a survey of the events, people, and ideas of Christianity from Jesus' ascension to the Great Schism of 1054. The focus is on mastering the key dates and events of the period as well as introducing the student to the writings, thought and theology of key people from this period.
Student Learning Outcome 1: Learn to identify the key events and ideas of the first one thousand years of Church History with a sense of when the core events took place. Success for this objective will be determined through a short answer/multiple choice quiz and a proctored final exam.
Student Learning Outcome 2: studying how issues around Christology and the Holy Spirit led key thinkers to defend and deepen the Church's understanding of the Incarnate Christ, especially at Nicea and Chalcedon.

Student Learning Outcome 3: By studying "real time" responses of church leaders and thinkers students learn to

articulate their experience of Christ working with them. A student response paper completes that objective. Also, five Online Discussions will help grade students on their thoughtful "real time" reflection on specific people, ideas, and events that reflect the Holy Spirit's work in people across through history.

Student Learning Outcome 4: Demonstrating how church leaders and thinkers wrote from a pastoral perspective within a Trinitarian-Incarnational framework. Lecture 5 interacts with St. Patrick, the two Augustines, Bede of Jarrow and such pastoral/missional figures as Pope Gregory the Great. In-class activities such as videos on Patrick, Augustine and Bede enhance this outcome.