CM507 – Experiencing the Trinity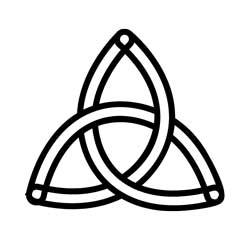 About this course
This course studies spiritual formation. Participation is required in an online three-day retreat that presents students with the opportunity to come to know God more intimately through silence, solitude, meditative prayer, communion, worship, and other spiritually formative activities. This retreat experience is informed by a study of the dynamic of these practices as they relate to Scripture and the call of the Triune God to know him better.
After participating in the 3-day retreat and completing the assigned pre-retreat and post-retreat coursework, students will accomplish the outcomes below. Each outcome will be assessed by means of forum discussions, online video conferencing, reaction papers, retreat participation, and the final paper.
Analyze the dynamics of a spiritual formation retreat experience within a Trinitarian perspective and the development of a Trinitarian hermeneutic.

Identify spiritual formation practices in the context of the student's personal temperament through taking a spiritual temperament inventory and experiencing spiritually formative exercises historically employed by the Church.

Evaluate their personal relationship with the Triune God through an experience of the Father's loving embrace, the Son's call to intimacy, and the Holy Spirit's empowerment by means of a retreat experiential focus on each member of the Godhead.

Explain the participatory nature of mission (

missio Dei

)

from a Trinitarian perspective by means of a study of the way Jesus carried out his ministry with the Father and through the Holy Spirit.

Articulate the value and importance of the principles of Sabbath rest and retreat in Christian spirituality through both reading on the subject and the experiencing of a focused time of both physical and spiritual rest in the context of a three-day retreat framework.